Description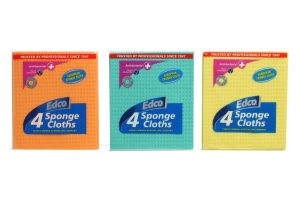 Edco Anti-Bactrial Sponge Cloth 4Pk.
Easy wring natural cellulose for absorbency
Ideal for kitchens and washing and wiping surfaces
Suitable for restaurant table cleaning as it leaves little water behind
Antibacterial treatment to resist microbial growth
Dimensions: W170 x H200 x D4mm
Pack of 4.
10Pkt in a Carton (40).