Description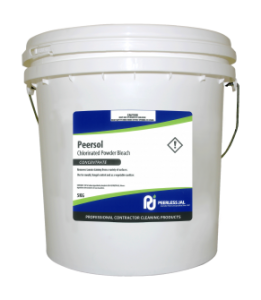 Peersol is a concentrated chlorine powder for de-staining, sanitizing and whitening.Use Peersol for removing tannin staining on china, porcelain, stainless steel, melamine, tea/coffee cups, spoons and teapots. Use for removal of mould spores and fungal control, and tile and grout cleaning.
Peersol may also be used for vegetable sanitation.
Available in 5kg tub.